Today is Round #2 of Free Physicals at Bowling Green High School from 1-5 pm.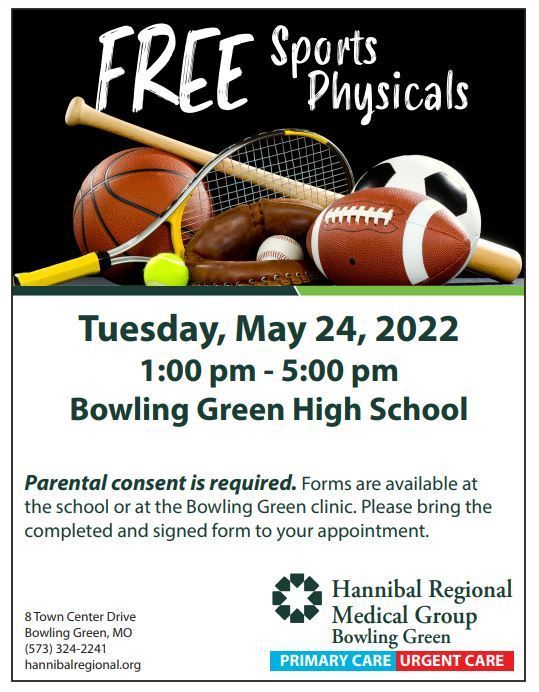 2022 BGHS Summer School Info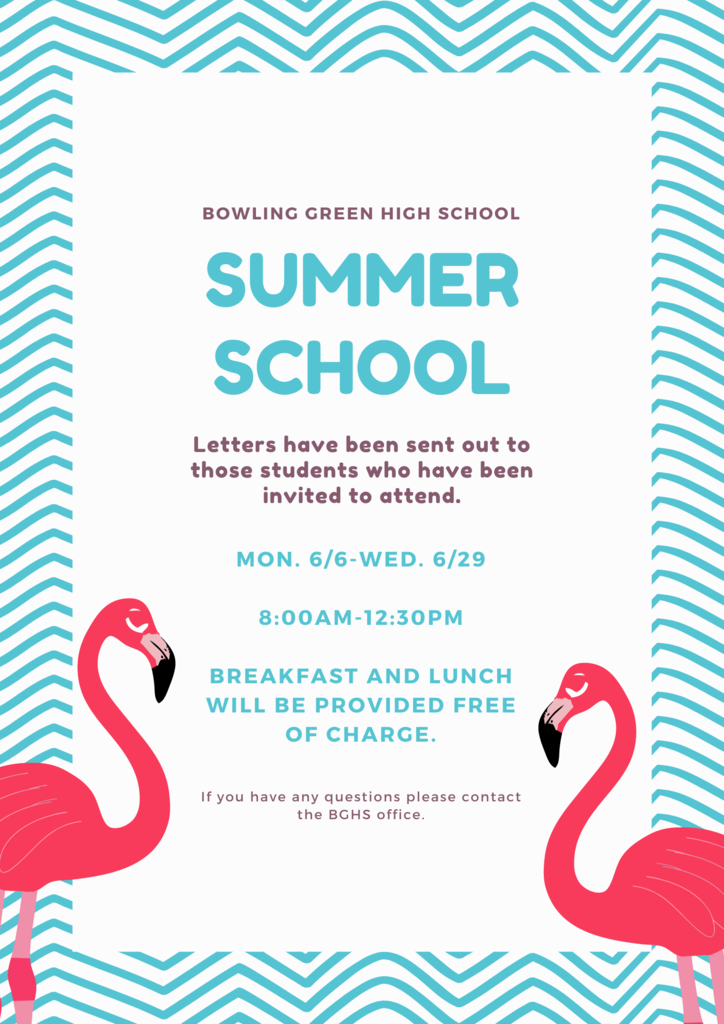 Congratulations Class of 2022!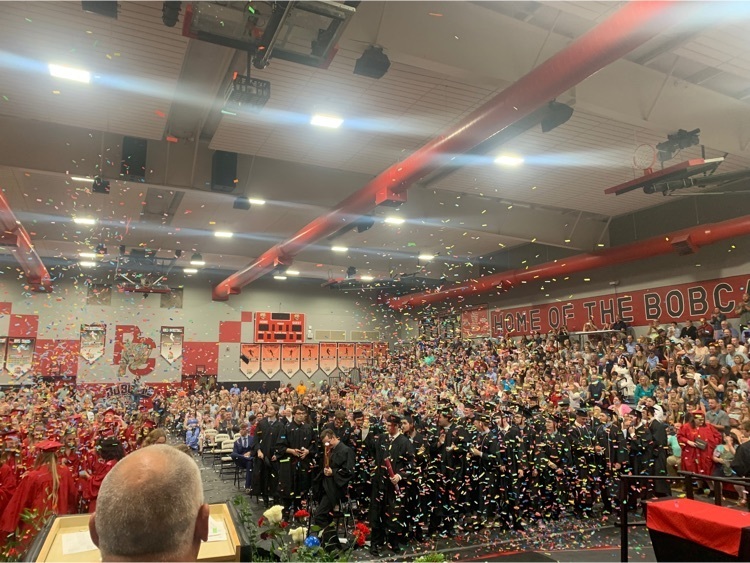 Attention Band Parents: MSHSAA has recently adopted a by-law for next year, that band & flags will need a physical to participate. We have two free physical dates coming up next week.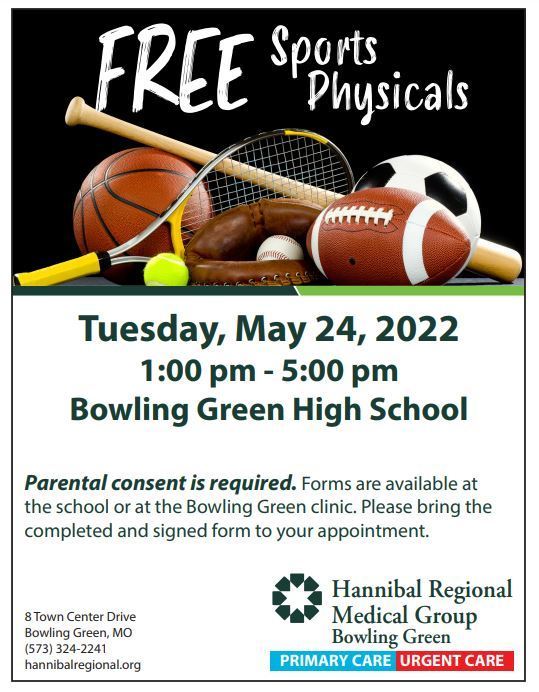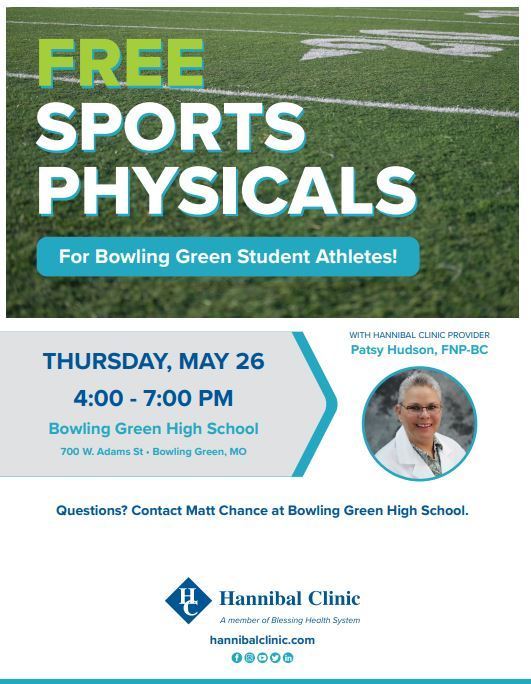 Congrats again to Coach Schlender and Senior Brayden Buffington for an incredible career. 2022 State Runner Up and 2022 All State.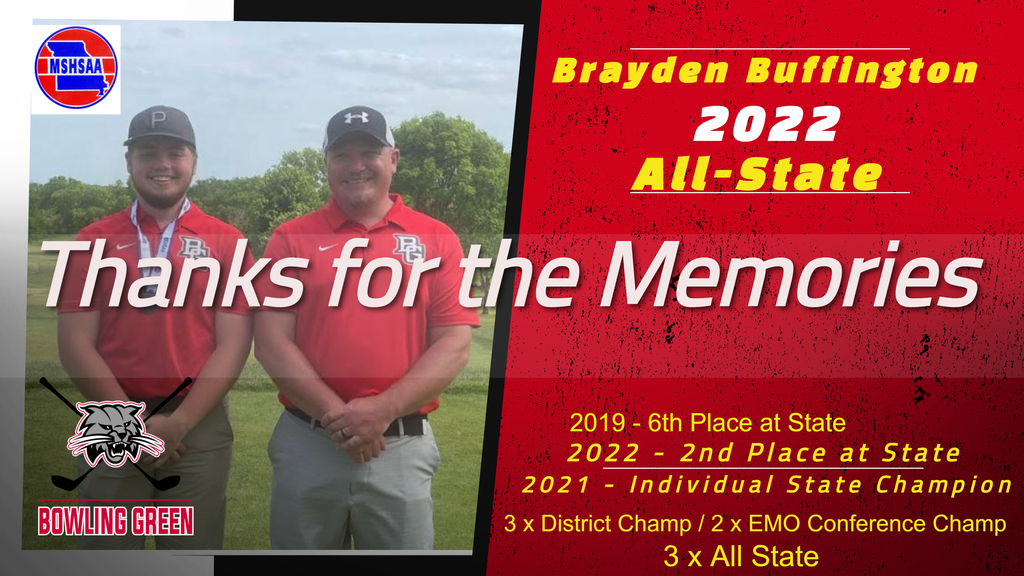 The first of 3 free physicals will be tonight in the Middle School Gym from 3:30-6:00 pm. Parents must fill out the parent permission form if they are not bringing their child. Forms can be picked up in the HS office. The other free physical dates will be May 24th and May 26th.

Good Luck Brayden!!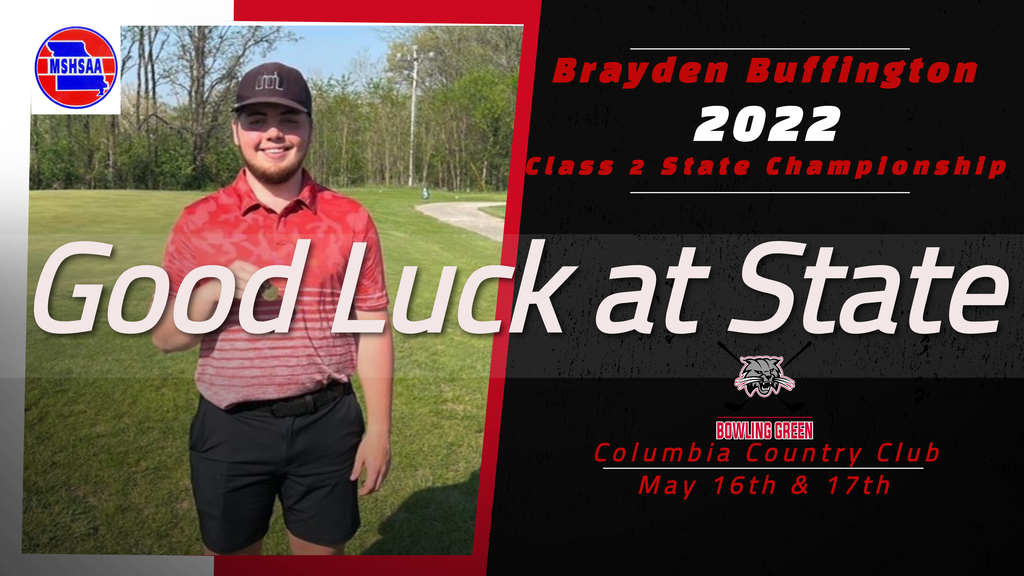 Congrats Megan McMillen for signing with UMSL to run track and cross country next year.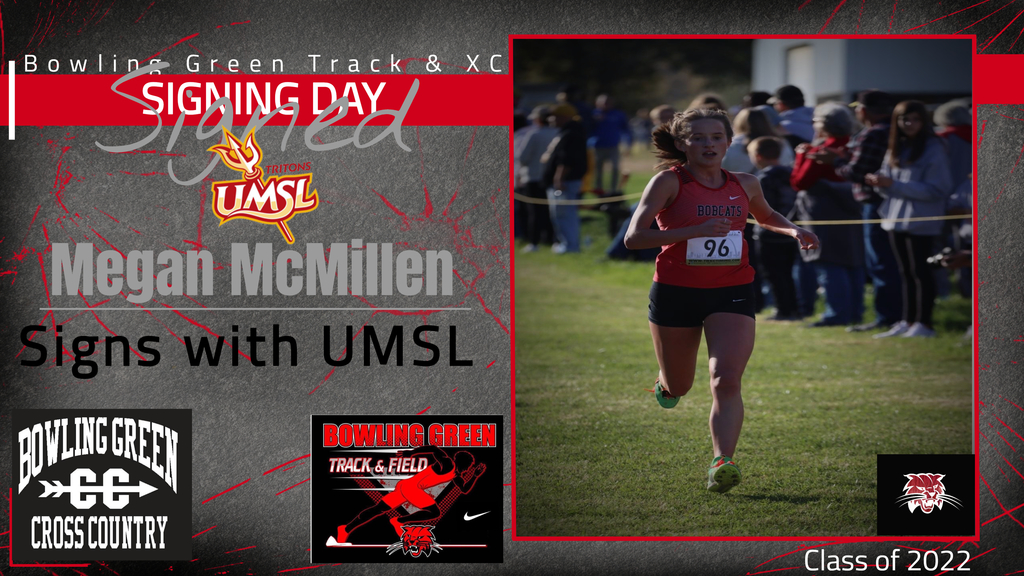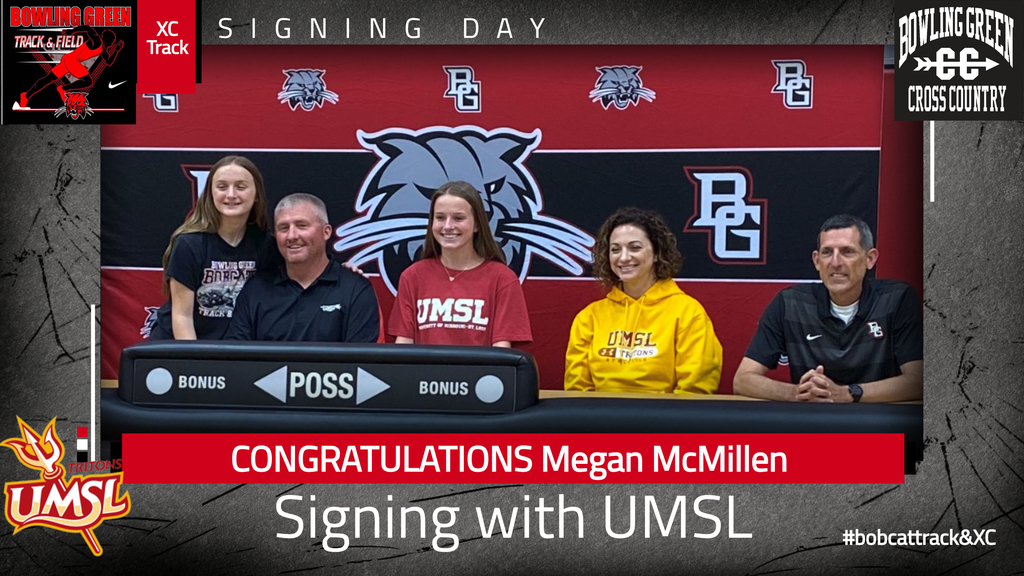 Good luck to the baseball team as they open up the class 4, district 6 tournament today at Wright City HS. Game time is 2:00 pm.

The district baseball game tomorrow at Wright City has been moved to a 2:00 pm start due to weather concerns late in the day.

Congrats All Conference Baseball Players and Coach Jayne for receiving the EMO Coach of the Year Award.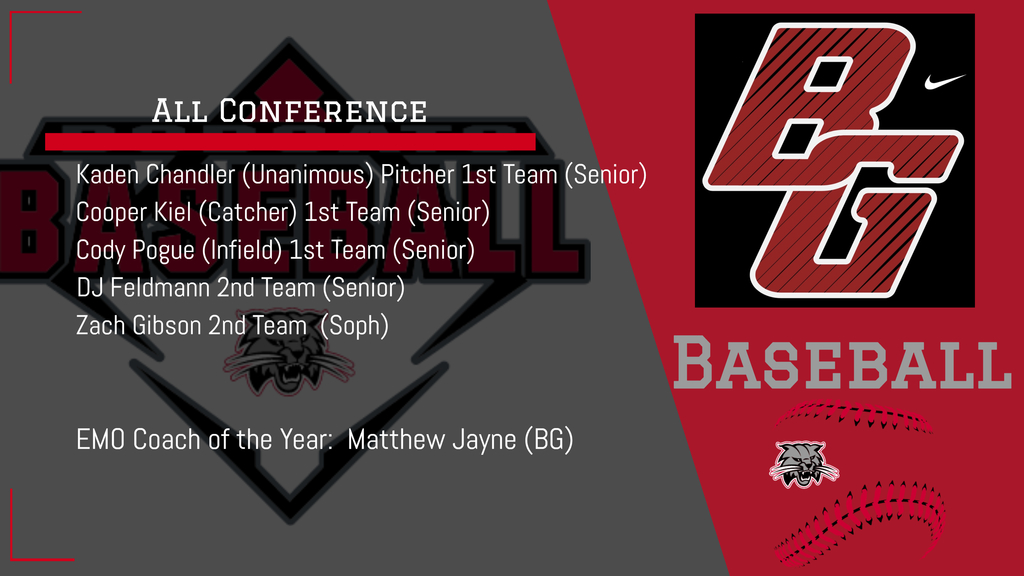 This is a reminder that we will be offering 3 different free physicals over the next two weeks. Please make plans to attend if you need a new or updated physical. Please call the HS office if you're unsure if you need one.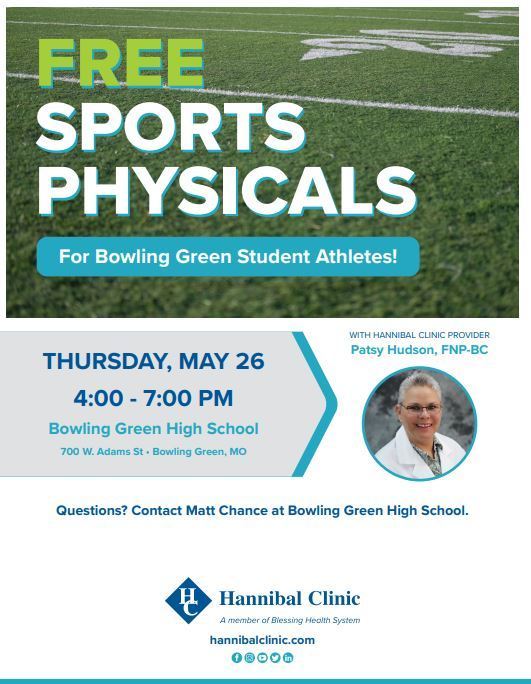 The JV/Varsity baseball game at Warrenton tonight will start at 4:15 with the varsity game.

Congrats Brayden!! The returning 2021 State Champion will be competing at the 2022 state golf championships on Monday and Tuesday next week.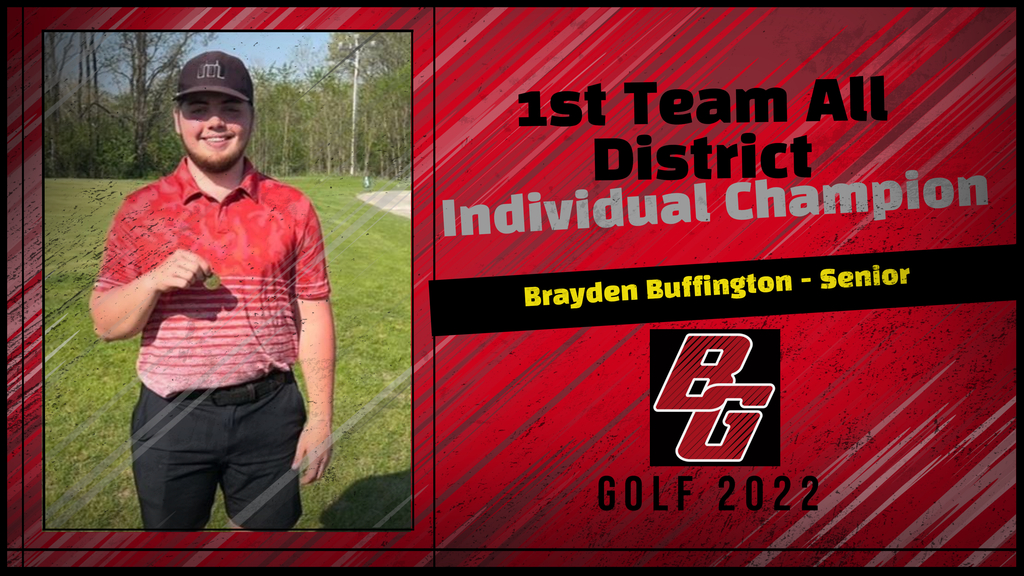 Good Luck Bobcat Baseball!!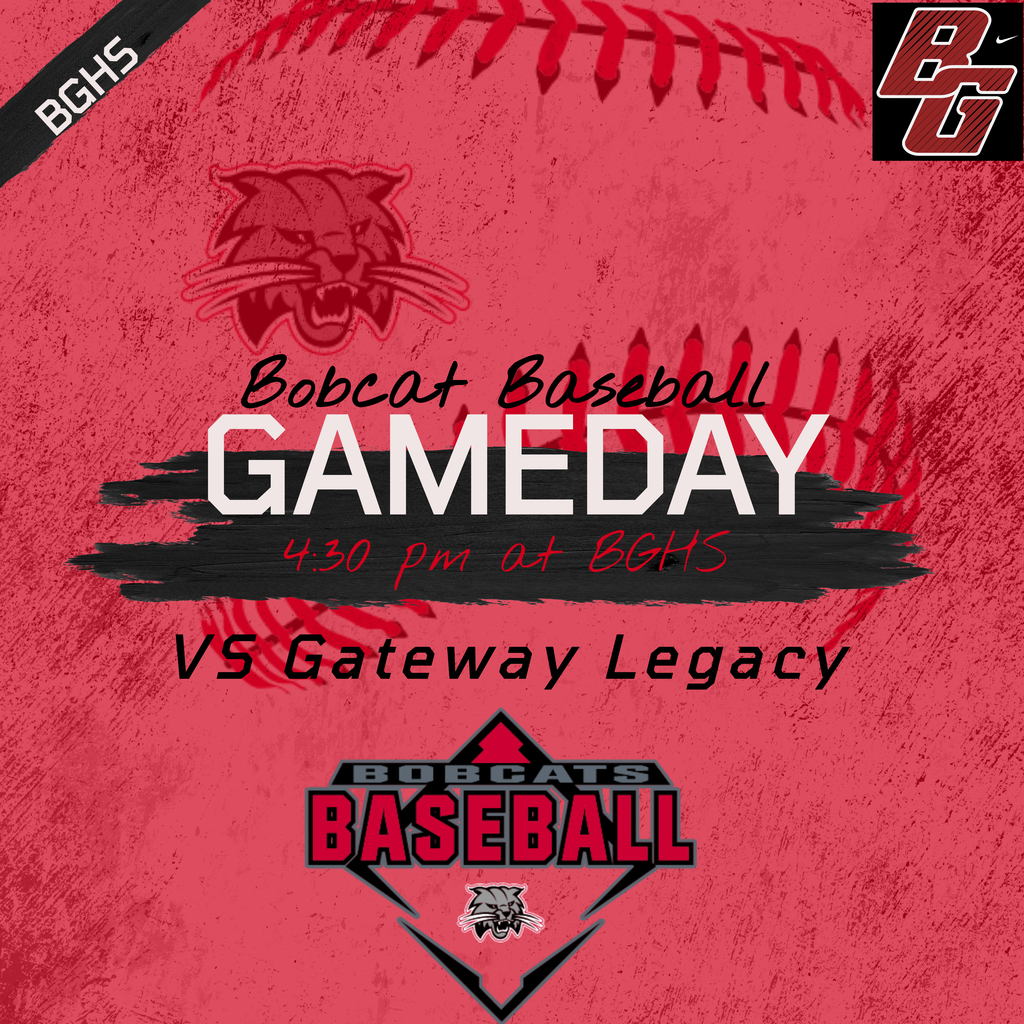 Good luck to the golf team as they are participating in the district meet today at Norwood's Golf Course in Hannibal, MO.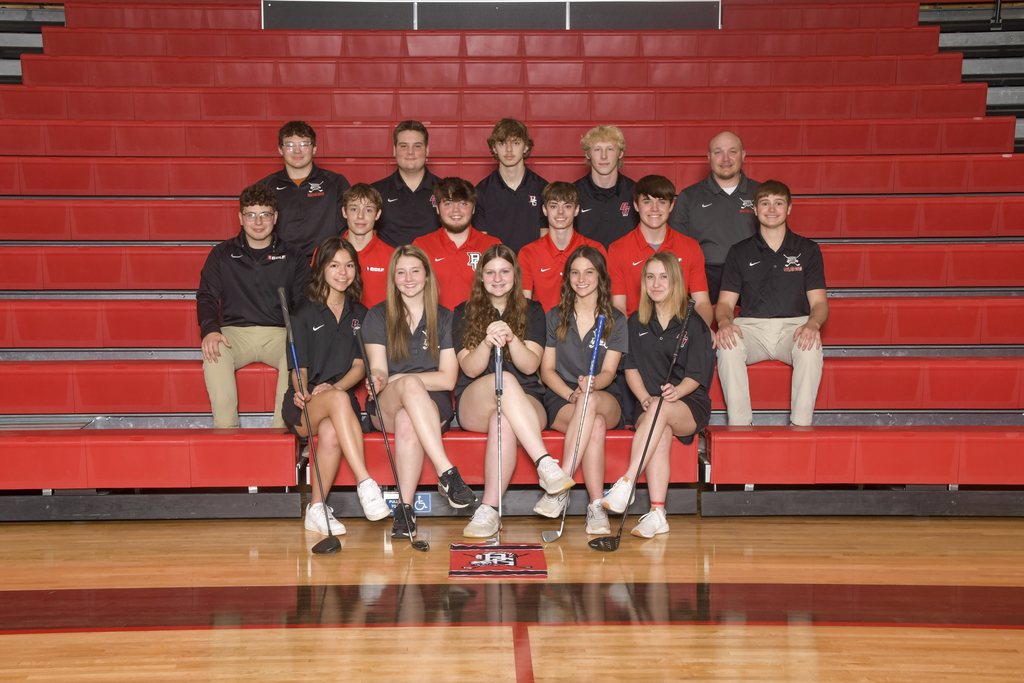 The baseball game is canceled today and rescheduled for Tuesday at Warrenton.

District Baseball Brackets!!! The Bobcats are headed to Wright City for a first round match up on Friday, May 13th at 4:15 pm. Good Luck!!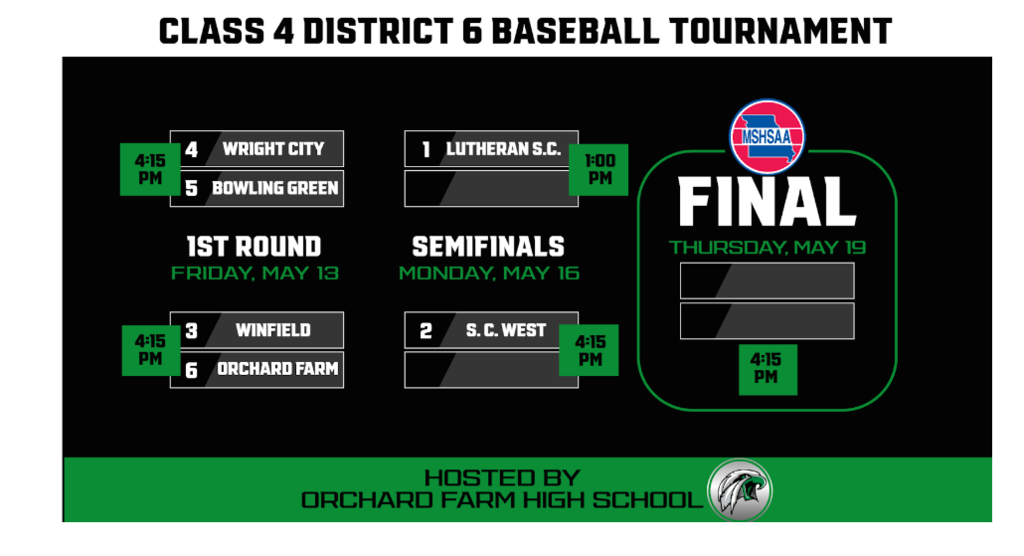 We will have 3 opportunities for student/athletes to get free physicals in the month of May. Remember physicals are good for 2 years if the Dr. signs off on that option. We have a lot of kids that will need a new physical before summer sports practices begin in June. If you're not sure if your son or daughter needs a new physical, please call the high school office and we can look it up. Pike County Memorial Hospital - Physicals on May 16th (MS GYM) 3:30-6:00 Hannibal Regional Medical - May 24th (HS Gym) 1-5 pm Hannibal Clinic - May 26th (HS Gym) 4-7 pm